avenstreet

layers
Allasondrea de Fano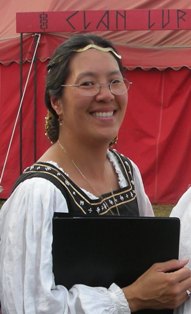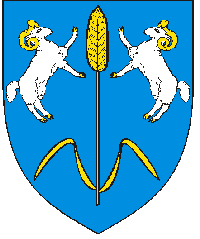 Award listing from Atlantia's Order of Precedence
Household
Apprenticed at Ponte Alto Baronial Court at Pennsic, August 1996, A.S. 31
Pearl received 1 November 2003 at Crown Tournament in Tir-y-Don, A.S. 38
Apprenticed at Viking Thang, 28 September 1997, A.S. 32
Pearl received 21 March 1998 at the Coronation of Michael and Seonaid in Marinus, A.S. 32
Laurel received 12 July 2008 at Storvik Novice and Unbelt Tourney, A.S. 43
Anastasia da Firenze (formerly Arianwen ferch Maelgwyn)
Apprenticed at Ponte Alto's Baronial Birthday, 28 February 1998, A.S. 32
Pearl received 10 July 1999 at Kingdom Arts and Sciences Festival, A.S. 34
Apprenticed at Cossacks, Mongols and Huns, 14 March 1998, A.S. 32
Pearl received 1 November 1997 at Crown Tournament in Seareach, A.S. 32
Laurel received 8 January 2000 at 12th Night, A.S. 34
Apprenticed at Coronation of Anton and Luned (III), 12 September 1998, A.S 33
Pearl received 12 July 1998 at Kingdom Arts Festival in Kapellenberg, A.S. 33
Laurel received 13 September 1999 at the Coronation of Amalric and Caia, A.S. 34
Apprenticed at ?
Pearl received 25 March 1995 at Storvik Baronial Birthday, A.S. 29
Apprenticed at Ponte Alto Court, Pennsic War XXXV, 15 August 2006, A.S. 41
Pearl received 2 June 2007 at University in Storvik, A.S. 42
Lord Mathaeus Blades became the Pennsic Troll Group Project Protégé to Tirloch, Anne, Livia, and Cassandra at Pennsic, 6 August 2011.
Pearl Medallion Lineage
My Pearl was given in abstensia, so I think my Pearl medallion, which was one of the Triggvi enameled medallions, came out of the kingdom box. I passed it to:
Caemfind ingen Chobthaig 21 March 1998 at the Coronation of Michael and Seonaid in Marinus. She presented it to:
Ælfwynn of Whitby 1 November 2003 at Crown Tournament in Tir-y-Don, who presented it to:
Perronelle la paintre 2 June 2007 at University in Storvik
Laurel Medallion Lineage
My original Laurel medallion, where I was set up to pick it out myself at the Pennsic where I got Laureled, went to:
Branwen Madyn Wallis 13 September 1999 at the Coronation of Amalric and Caia. She presented it to:
Caemfind ingen Chobthaig 12 July 2008 at Storvik Novice and Unbelt Tourney.
Last updated: September 10, 2012